Julie is a professional makeup artist based in Sint-Niklaas, Belgium.
Her passion for make-up started in 2008 with an education as 'All-round Make-up Artist' and continues to grow. This includes courses by Dior, Chanel, YSL and several certified courses at 'Make-Up Designery' such as 'Beauty Essentials' and 'High Fashion Make-up'.
The combination of this education and a great deal of experience makes her the make-up artist you're looking for. As a beauty expert specialized in the theory of colours she brightens up her clients in a personal and profound way. The use of high quality products with reliable ingredients blended with a personal approach turn into a fresh and flawless style that bursts with authenticity. She takes her time to listen to the client's wishes and strives for a stylish creativity through a close dialogue.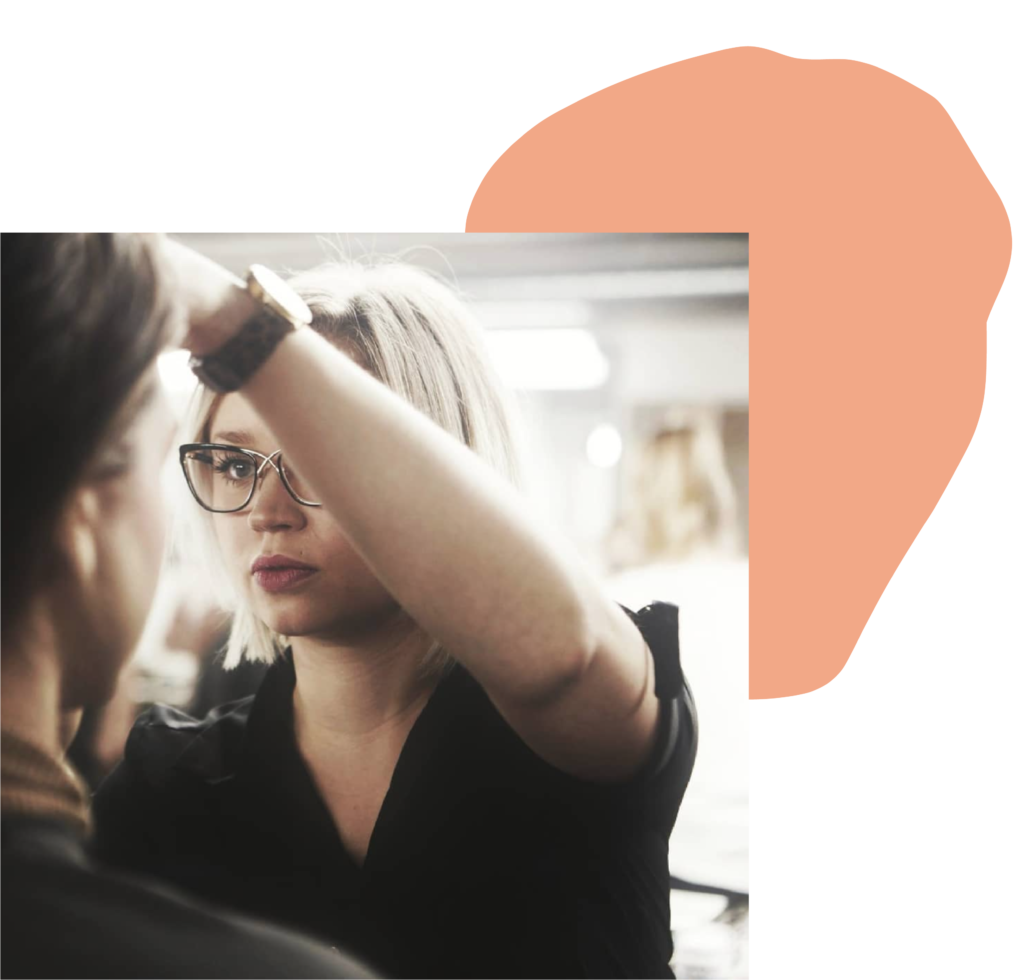 "Very nice young lady who listens to your wishes. Provides clear and detailed explanations. does not represent 1 brand, so it does not work brand-related and therefore indicates all possible options. Highly recommended."
"Thanks to a friend's bridal makeup, I came in contact with Julie. She translates what you want in terms of make-up so well that I made a personal appointment afterwards. As a rookie in the make-up world, I thought it would be nice to take a lesson 'personal make-up advice' with her.

She explained everything to me step by step. Again listened to what I wanted. Throughout the lesson she asks specifically what you think of it. She doesn't force anything you're not comfortable with. She thought about my own ability/experience & about the time I want to make available for it. The result was just as I wanted it to be natural and I still felt like myself. I look forward to trying all her tips and getting started myself."
"Julie is a super friendly and cool lady who knows what she is talking about. She did my trial makeup for the wedding and it was beautiful. I know I made the best choice by choosing Julie for my bridal makeup. After the wedding we will definitely attend a workshop with her! "
"Had a very pleasant collaboration with Julie for my bridal make-up! She knows what she's doing and is capable of removing large walls 🙂 Your own participation is possible, which certainly gives you the opportunity to remain yourself with make-up. I thought this was very important. Thanks Julie for helping me shine! "
"I recommend MUA Julie Smet to anyone who wants to look radiant. Julie is not only talented but also has a natural talent for making people feel comfortable. It was a pleasure to sit in her makeup chair and will definitely come back in the future! 👸"
"Julie did my bridal makeup and it was more than successful. She takes the time to go through each product and why she is applying it. I can only recommend her. For me it was more than 100% successful!!!"
"Julie works professionally and she gives you a lot of tips and tricks. In addition, there is of course room for a nice chat. It was a great moment for myself! Thanks Julie!"